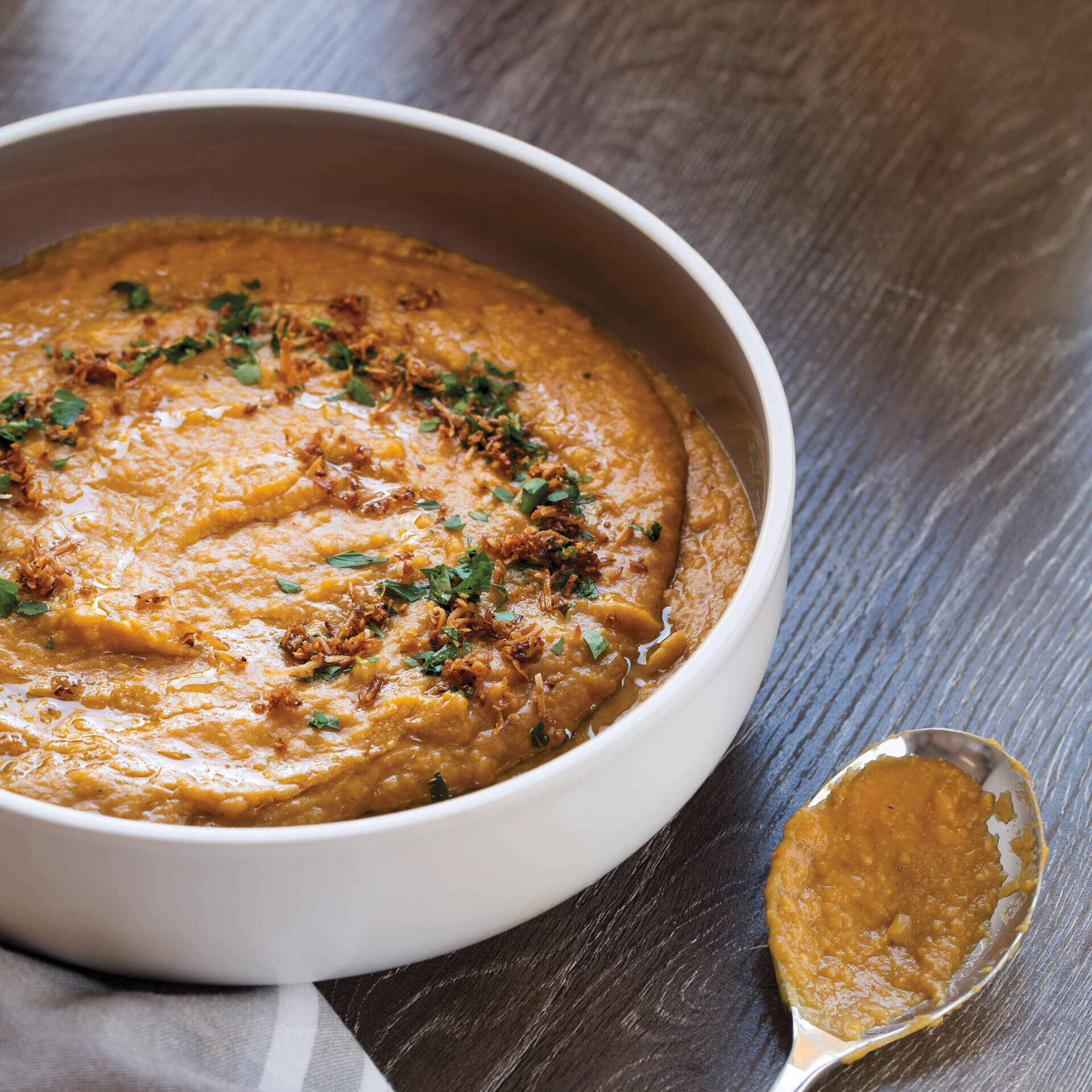 Serves: 4 Preparation time: 10 minutes Cooking time: 35 minutes
Serves: 4
Preparation time: 10 minutes
Cooking time: 35 minutes
Method
In a large saucepan add the leeks and lemongrass, sweat for approx 5-10 minutes with a little water and the lid on.
Add carrots, sweet corn, coconut, miso stock, soy sauce and continue to cook for 20-25 minutes.
The soup can be served blended or chunky.
Serve the soup with a sprinkle of coriander.