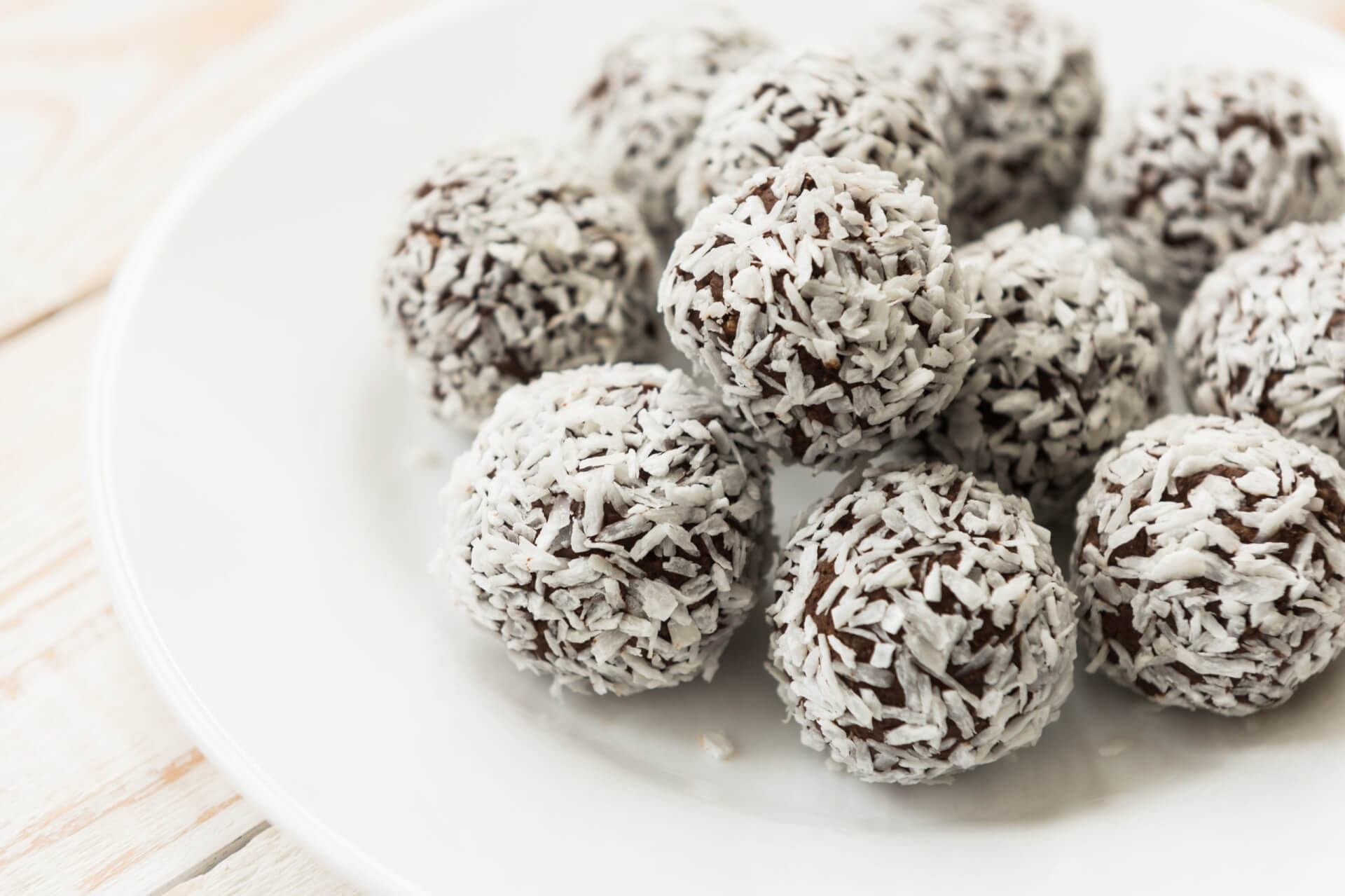 These protein-rich, flavoursome chocolate bliss balls never last long. With the surprisingly delicious, healthful addition of miso paste, these bliss balls pack a flavour punch that's hard not to love! Simply mix, roll and enjoy. Store in an airtight container for up to two weeks, and savour at your whim as nourishing little sweet treats.
Makes: 30 bliss balls
Method
Pulse 135g (1½ cups) of the coconut along with all the other ingredients, except the buckinis, in a food processor until clumps begin to form. Add tiny splashes of water if your mix feels at all dry.
Add the buckinis and stir gently to combine, keeping them crunchy and intact.
Using your hands, have fun rolling the mix into little balls, coating with the remaining desiccated coconut to finish.