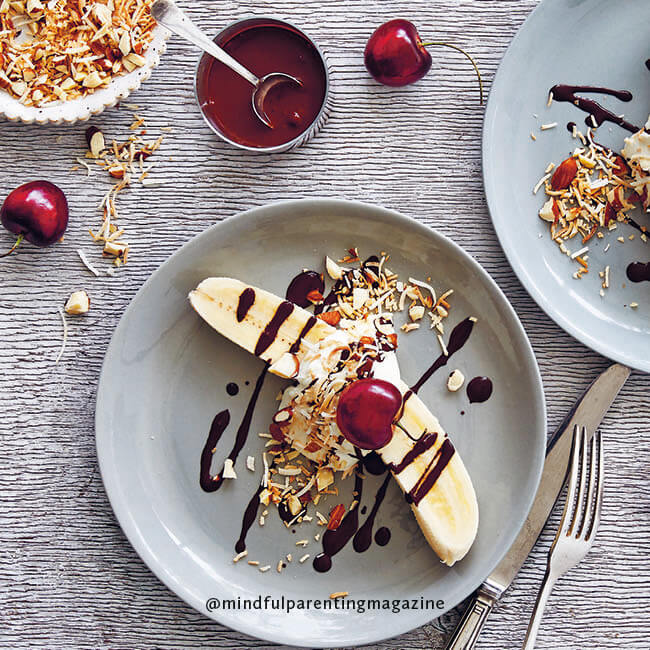 Enjoy a delicious and nutritious take on the banana split.
Method
1. Mix the honey, cocoa and hot water in a small bowl to make a chocolate sauce.
2. Heat a small non-stick frying pan over medium heat. Add the almonds and coconut, and toss for 1–2 minutes, until golden.
3. Arrange the banana halves on two plates and spoon on the yoghurt.
Drizzle over the chocolate sauce, sprinkle with the almond and coconut mixture and top each portion with a cherry.