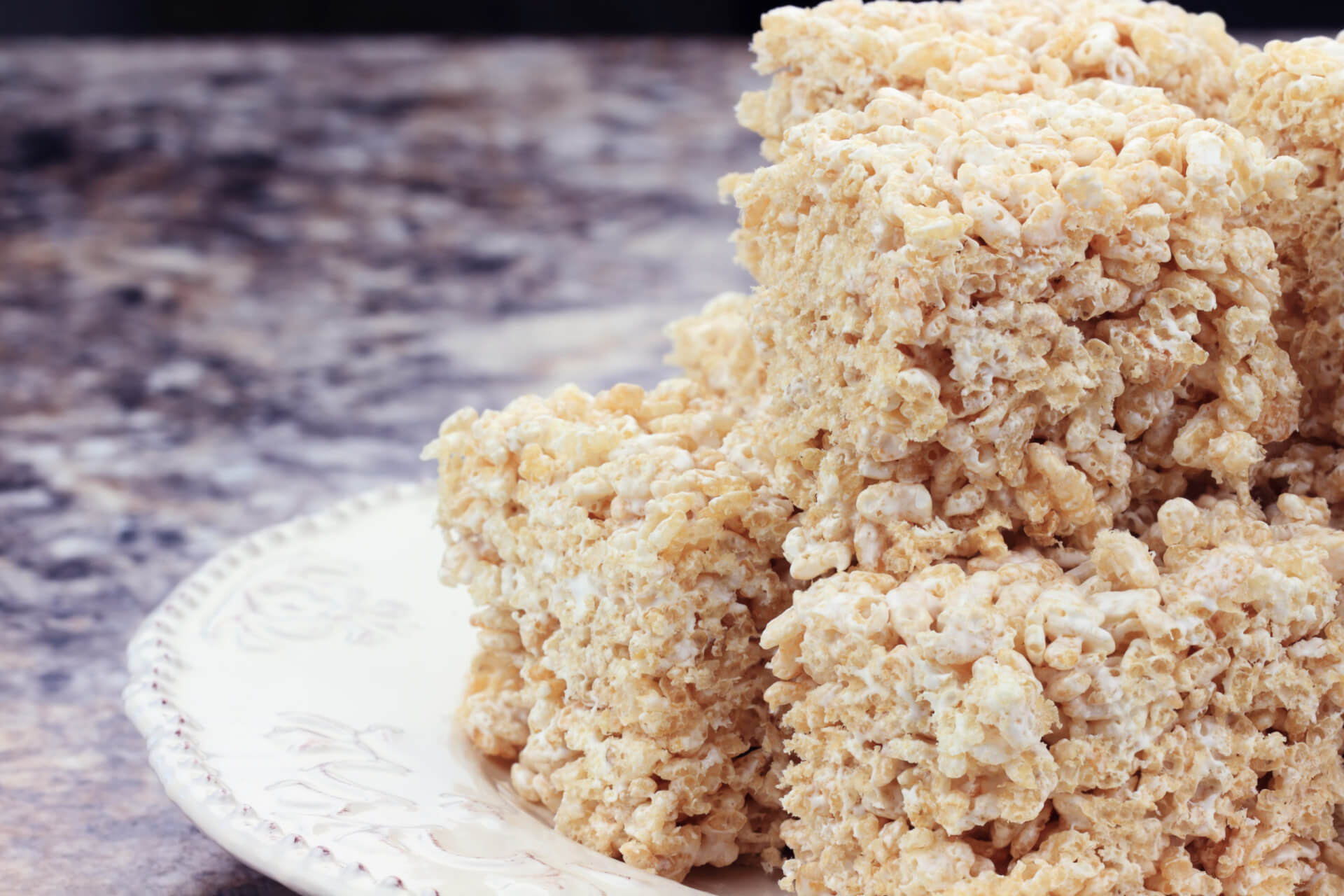 The old-fashioned rice crispy treats are always a winner at kids' parties. We've added a raw twist and used activated buckwheat to give our crispies a hearty crunch, using chewy, sweet caramel to bind the mixture together. Another great recipe for children with allergies, our nice crispies are nut-free and delicious.
Makes 16
Time 10 minutes preparation, plus 1 hour setting time
Equipment bain-marie, 20 x 20 cm brownie or cake tin, palette knife
Method
Melt the coconut butter and coconut oil together over a bain-marie.
Take the mixture off the heat and stir in the tahini and coconut nectar.
Pour the mixture into a bowl along with the puffed millet and the activated buckwheat and stir to combine.
Pour the mixture into the brownie or cake tin and smooth out with a palette knife.
Refrigerate until firm, then portion into 4 x 4 cm squares.