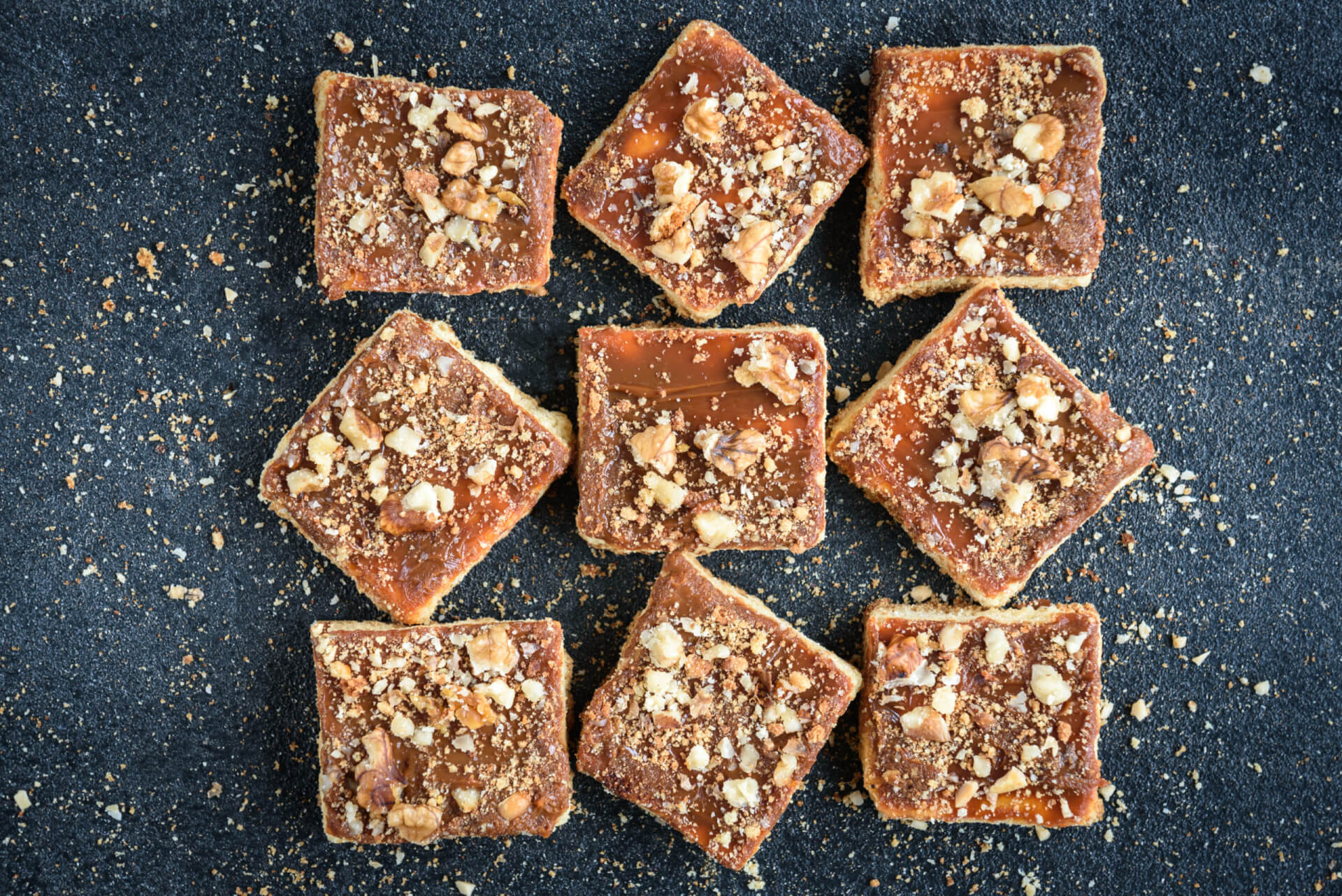 This slice will keep in an airtight container in the freezer for weeks. Simply allow it to defrost 20-30 minutes prior to serving. In the spirit of wasting nothing at all, we like to add 500ml (2 cups) of filtered water to the blender after scooping the caramel out, making a little salted caramel 'milkshake'. Delish!
Makes: 24 good squares
Ingredients
Base
Caramel
Chocolate
Method
Blitz the base ingredients in a food processor. Press into the base of a glass or ceramic dish measuring approximately 30cm × 40cm. Chill in the freezer while you prepare the other elements.
For the caramel, blitz the ingredients until creamy and smooth. Pour the caramel evenly atop the base and return to the freezer for at least 30 minutes.
In a medium saucepan, melt the chocolate ingredients together over low heat, adding up to 60ml (¼ cup) room temperature water until the sauce is smooth and glossy. Pour over the cooled caramel and return to the freezer for at least 4 hours to set, or until nice and firm and ready to slice. Enjoy with a cup of tea and a sparkle within!