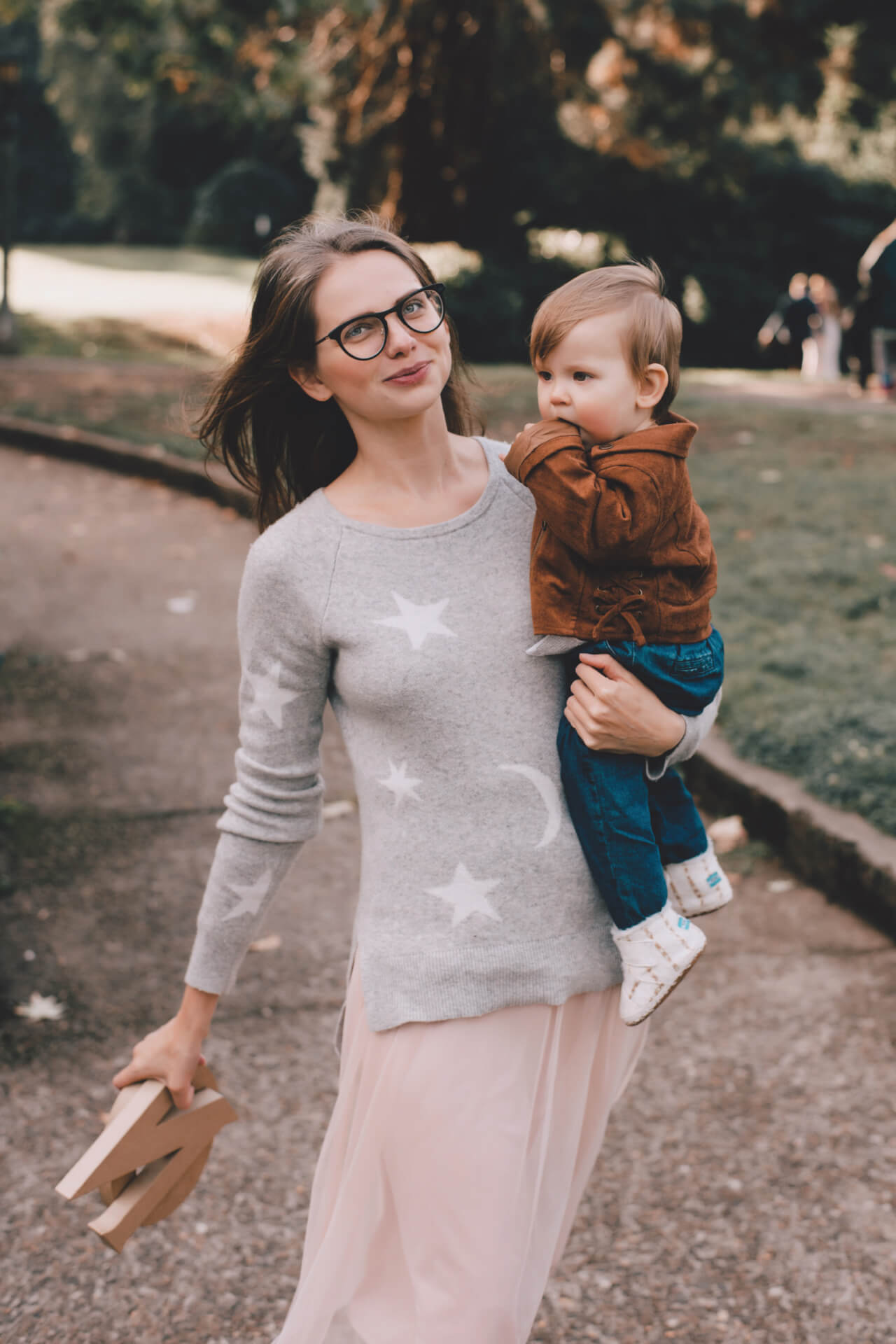 How do we cultivate positive relationships with the educators in our children's lives?
As working parents, my husband and I rely on early education and care to help with our 18-month-old son Colin during our busy day-to-day. My little one attends a Goodstart Early Learning centre – a not-for-profit social enterprise that reinvests its surplus back into its centres and programs.
Over the years, I've learned (through hearing of other parents' experiences with early education and care) that the service Colin attends is quite exceptional in its delivery. I attribute this incredible environment to the educators and to the centre director. These highly skilled, compassionate, energetic, and patient (exceptionally patient) educators have become a big part of my son's life, and in fact, my life too.
Professor Julie Davis, editor of Young Children and the Environment: Early Education for Sustainability, notes that "One of the things a good early childhood teacher will do is multi-generational teaching. They are working with children, but they are working with parents and caregivers – they are always working on that double level."
FINDING THE RIGHT CARE
If you are thinking of engaging early education and care for your child, Dr Kate Highfield from Early Childhood Australia (ECA) – a not-for-profit organisation that champions the rights of young children to thrive and learn – encourages families to keep the following three aspects in mind:
Discuss what you value as a family and if the services you are visiting or applying for are going to meet those needs.
Make sure you and your child feel comfortable and happy in the setting.
Relationships and orientation are important.
Dr Highfield says, "Going on tours and asking lots of questions is important. Some of these questions may include: 'What is the turnover rate of the educators within the service?' and 'What food is provided, what is the menu, and does a nutritionist or healthy eating program have input?'" Such questions may sound 'intrusive', but as a parent you have the right to know these details.
Once you've found the service that's a fit for your family, make appointments to visit so you can start to get to know the educators. Think of it as getting to know a new acquaintance – a very important new acquaintance.
"Ask what the orientation process looks like. If possible, organise a long orientation so that any questions you may have are answered," counsels Dr Highfield.
This meeting can be the time to share more about your child and their particular needs; for me, it was a time I could let the educators know about Colin's teething troubles.
Dr Highfield says, "It can also be really nice for educators to hear about the small things. This may be something such as commenting on how their language has changed, or if you have noticed they have become interested in a particular song. Sharing these moments can go a long way in keeping important lines of communication open."
HAVE MEANINGFUL CONVERSATIONS
I'm perpetually bugging Colin's educators, but they never seem to mind. Sally-Anne Gardner is the centre director at the service where Colin attends, and she says, "Never be afraid to ask questions. Nothing is ever too 'silly' because we have been asked it all before, and we as educators would prefer you to ask your questions and us get it right, rather than make an error and upset our families."
Gardner reminds parents to: "Relax. The more you stress as a parent the more stressed your child is going to feel. They do feel a lot of our emotions – so the more relaxed you are the better our communication can be."
One way you can alleviate your stress is by letting the service know a few preferred methods of communication. For me, I love face-to-face conversations, but for others, it could be a phone call, email, or being updated via an app – let the educators know how you want to be reached.
"We do regular emails within our service to communicate with our families. And our educators also have their own emails, so they communicate directly," says Gardner.
She emphasises, "If something is concerning you as a parent, tell us. We want your children to have the best day possible. We often call it the 'missing sock' – it's the little things that can build up."
Like everyone in the workforce, educators should feel respected in their work environment, and don't forget, the world is still suffering through a pandemic, so show your kids' educators some kindness.
Dr Highfield reminds parents that "educators are people too. As a first step, it can be nice to ask [them] how their day was. This helps keep the lines of communication open and supports the building of respectful and collaborative relationships."
It certainly takes a village to raise a child, and if you're a working parent then some of the most important people in your village are your kids' early childhood educators. So take the time, invest your energy and resources into finding the perfect setting for you and your family. And most importantly, relax knowing that your little one will be cared for as lovingly and diligently as you'd ever hope.
WORDS: Andrea Simpson