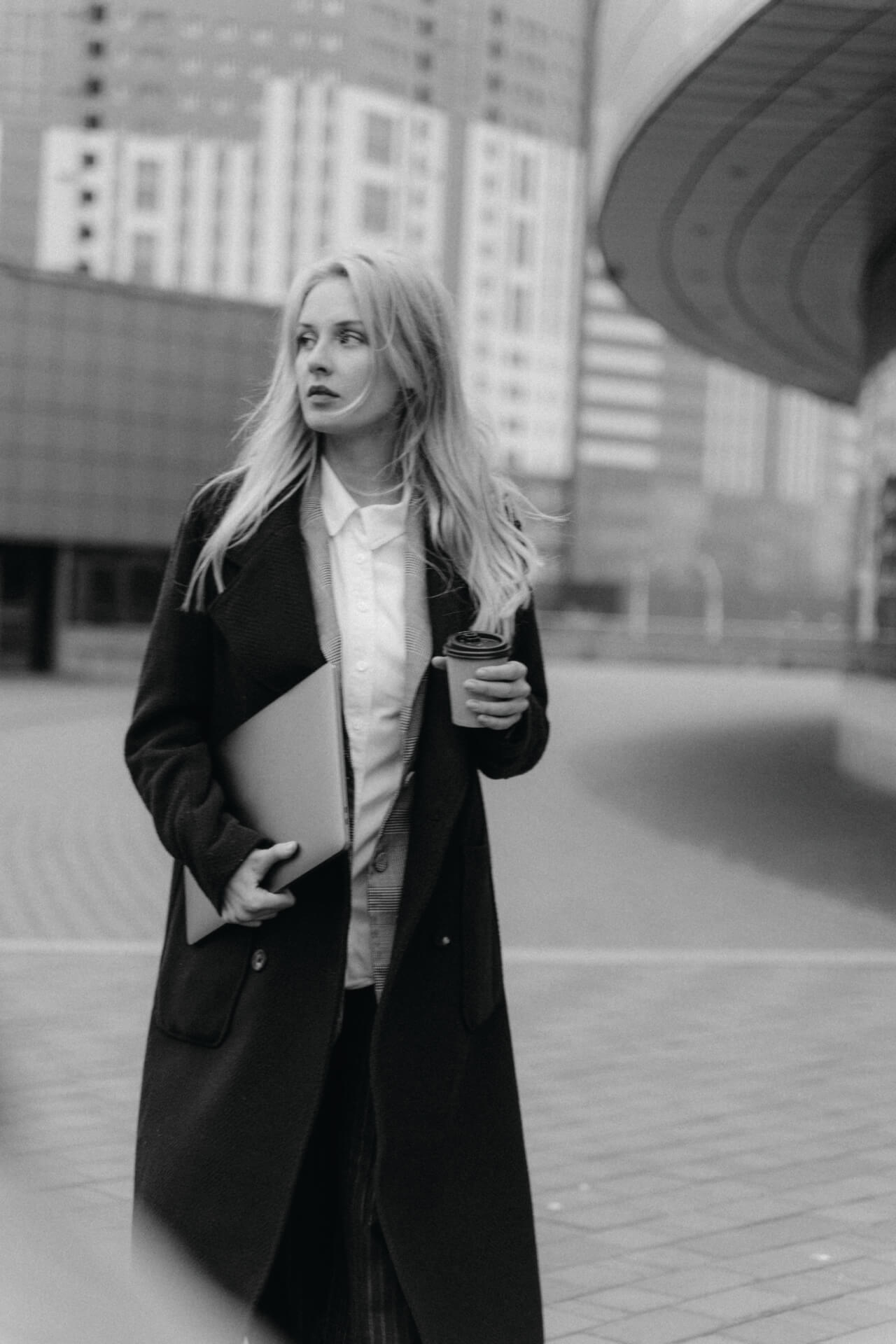 The balance of parenting and pursuing your career dreams is undoubtedly one of the most difficult challenges, as Brooke Boland discovered first-hand.
After the newborn haze had lifted, I rushed back to work the first chance I could get; taking on contracts, writing commissions, and even accepting a part-time job when my son was only four months old. I was determined to 'have it all'. But whoever coined that term probably never found themselves painfully hand-expressing milk in the work carpark. If they did, their idea of 'having it all' is vastly different to my own. I naively imagined myself as a stylish working mother – juggling emails and sleep schedules unfazed. The reality was sleep deprivation, arguments with my partner, and guilt and shame that I couldn't make things work. I wish someone had told me it was OK to take things slowly.
That conversation did come – with other like-minded parents, struggling with their after-children transition – though it was fragmented and by that point, somewhat redundant. It became apparent that even though legislation like the Fair Work Act exists to protect those exiting the workforce, many new parents aren't willing to pause their careers out of fear they'll fall off the corporate ladder they've been conditioned to climb.
It's a feeling Judith Stewart encountered years ago when she presented a talk on International Women's Day. Asked to share something about her personal story, she chose to speak about the 15-year pause she took after the birth of her first child and how she re-entered the workforce to become CEO of the Great Barrier Reef Foundation. "It shocked me that the young women in the room were completely unconfident about asserting the other sides of their lives and bringing that whole person to work. They were not game to stop, to get off the path that they were on," she says. Of course, this was over 30 years ago, and things have improved since then. Yet personal and cultural expectations still persist, making slowing down or setting a new pace elusive for many parents.
For Stewart, taking a pause didn't come easy. She was pregnant with her first child when she was admitted to the Bar – the same day as her husband – and became a lawyer at 23. But instead of pursuing her dreams in the workforce like her husband was, Stewart stayed home. "I grieved for the fact that I had been made to feel so unwelcome as a young mother in that professional setting, that my motherhood made me feel outside the realm of success. That by choosing motherhood, I had basically written myself out of the professional race," she says. "I did find it a struggle." Now the mother of four grown men, she hosts the podcast Unpaused, sharing her own experience and the stories of other women who have restarted successful careers interrupted by life's unexpected challenges. "I think there's an absolutely insatiable appetite for women to hear from women who've managed careers and families to learn how on earth they did it," she says.
So how do they do it? There's no definitive answer. For Stewart, volunteer work provided an avenue back into the workforce and led her to career opportunities she never imagined as a young woman. Stewart's tale confirms that by remaining open-minded, you can re-enter the workforce with an outcome even greater than anticipated. Echoing Stewart is Leonie Marsh, who quit her job as a film producer when she was six months pregnant with her first child. Working in London at the time, Marsh wanted to return to Australia to start a family. "I had just negotiated proper credits on films. I had finally proved myself after five years of working my butt off with a British production company, and had formed a mutual understanding that yes, I would be an associate or co-producer on all [my boss's] films going forward. And then I left, right when we were shooting that first film [Kick Ass 2]," she says. "All that momentum went down the drain because not only was I becoming a mother for the first time, but I also moved countries."
After five years in Sydney, Marsh and her husband decided to move again, this time to regional NSW. She was pregnant with their third child, but a few months later another pause loomed. Health complications meant she had to return to Sydney to wait out the rest of her pregnancy. "Suddenly, I had nothing to do," she remembers. "It was a lovely but very strange time because I missed my family so much." The pause brought on an unintentional career shift when she started helping a friend with her new podcast Dispatch to a Friend, which ultimately led her to meet Stewart. Now Marsh produces Unpaused. "My work with Judy is hugely fulfilling and we've become great friends."
Marsh's approach to work is now much more flexible, loosened from preordained ideas about what she 'should' be doing career-wise. Instead, she rolls with the opportunities that life presents. "I guess it comes with getting a bit older too. You realise that you've only got this one life and if you can make sure that you try and do it as best suited to you and your family, that's all you can do. Otherwise, there are always expectations that you're obeying that only cause stress and pressure – and why? What's it all for?"
Words: Brooke Boland