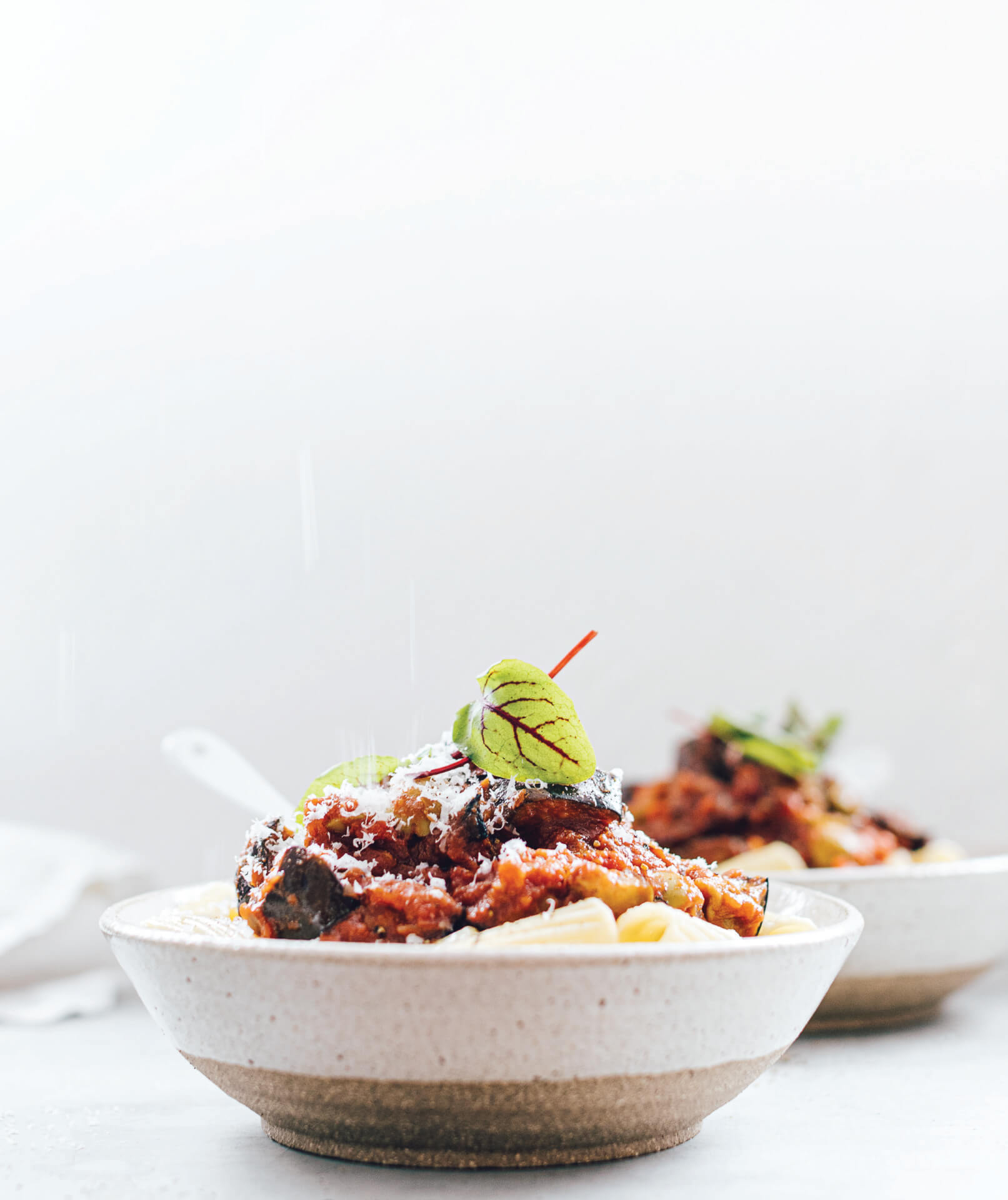 Take a leaf out of Alyce Alexandra's book for some down-to-earth slow cooker recipes the whole family will delight in.
Home cooking does not need to be a finicky work of art – it can be a harmony of quality ingredients cooked simply (and slowly!). Anyone with a slow cooker, regardless of skill level or time constraints, can cook a delicious meal they are proud of. Serve it in the middle of the table, get the whole family sitting around, eat and enjoy. 'Simple yet satisfying' is my motto, and in today's world, simple is often exactly what we need.
After cooking every single one of my meals in a slow cooker for nearly six months, I realised how calm this style of cooking is. And trust me, I wouldn't generally describe myself as calm! This is the cook I want to be, the person I want to be – this is how I envision my life. And the best bit is there's nothing aspirational about it. Armed with these recipes, anyone with a slow cooker can cook delicious and nutritious food they are proud to serve and share. They'll be eating more healthily, more sustainably, saving money, saving time, caring for animals and stressing less.
I care passionately about the importance of cooking from scratch. Small steps lead to big changes, and we get the opportunity to contribute positively three times every single day. I truly believe that the world would be a better place if everyone cooked a few more meals at home each week, but in today's busy society, cooking is often the first thing we outsource.
I am the first to admit that cooking can feel like a chore I've got to cram into my already busy day – I get the challenge. Takeaway and pre-packaged food can be very appealing, I know. That's what first attracted me to the slow cooker – I saw how this appliance could take the hassle out of meals, meaning people would cook more often (and enjoy it!). But I soon realised that an appliance is nothing without the recipes to use it, like a smartphone with no apps. So, I started creating these dishes, ensuring first they were delicious but, just as importantly, that they were doable. Short ingredient lists, clear and concise instructions, real recipes you will actually cook for you and your family. These are achievable recipes, made without fancy techniques or dexterity. I consider these recipes my shortcuts to living the good life, and I am so excited to share them with you.
THICK & SAUCY BOLOGNESE
Serves 6
This sauce is such a favourite of mine because it's rich, hearty and satisfying, while also being a big dose of veggies! Heat up a container, cook some pasta and you've got the ultimate bowl food, faster than you could order takeaway. My favourite option is to ladle the sauce over penne or rigatoni and garnish with a sprinkling of cheese and fresh greens. This sauce is also great as a shepherd's pie base, a pie filling, pasta bake sauce, served over creamy polenta, stuffed in capsicums or inside a jacket potato.
* 2 tablespoons extra virgin olive oil
* 2 brown onions, thinly sliced
* 3 garlic cloves, diced
* 2 carrots, finely diced
* 2 celery sticks, finely diced
* 1 eggplant, diced
* 400g Swiss brown mushrooms, diced
* 200g pitted Kalamata olives, diced
* 500g ripe tomatoes, diced
* ¼ cup (70g) red miso paste
* 2 tablespoons maple syrup
* 2 chicken-style stock cubes
* 3 teaspoons ground sweet paprika
* 700g passata
* 1 potato, peeled and grated
Method
Heat oil in a large frypan over medium heat. Once hot, add onion and sauté for 5–10 minutes or until soft. Add garlic and continue cooking for a couple of minutes. Transfer to slow cooker.
In this order, add carrot, celery, eggplant, mushrooms, olives, tomatoes, miso paste, maple syrup, stock cubes, paprika and passata to slow cooker. Cover and cook for 4 hours on high or 8 hours on low.
Add grated potato, fold through, incorporating well. Cover and cook for a further 30 minutes on high.